Welcome
Oakland School is a small private boarding and day school for children ages 6-14 who benefit from small class size and individualized instruction. Located close to Charlottesville, the program is designed for children who need more individualized attention in reading, math, written language and study skills. The program is designed to support all children including those with learning differences and those that have difficulty with attention, organization and study skills. Approximately two-thirds of our students do not have a diagnosed learning disability; however, they are students who benefit from extra attention and the specialized programs at Oakland. Oakland's 5:1 student to teacher ratio, individualized program, multi-sensory teaching techniques and ungraded curriculum ensure that students receive the skills instruction and support they need to be successful.
The tranquil 450 acre setting, structured environment, variety of intramural sports, and horseback riding program provide opportunities for character development, social growth, and community service.
The combination of daily one-to-one instruction, an emphasis on basic skills including Oakland's specialty of teaching reading, a highly-experienced and nurturing staff and a success-oriented environment has enabled scores of children to reach their academic and personal potential since 1950.
View our Oakland Way video
Announcements
Oakland School named one of top ten schools in the nation! Click on the link below to read article.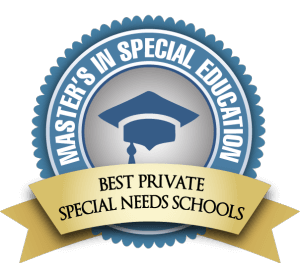 Discounts are available for active duty military families and Fluvanna County residents.
Check out Anne's Science Blog: http://oaklandanne.edublogs.org/- NEW CONTEST!
Visit our blog: Bulldog Blog
Open House: Monday, January 19th at 10 am- See our Events page for more information.

Does your child need a more individualized program to bridge the gap between achievement and potential? Call us today to discuss a plan for your child!